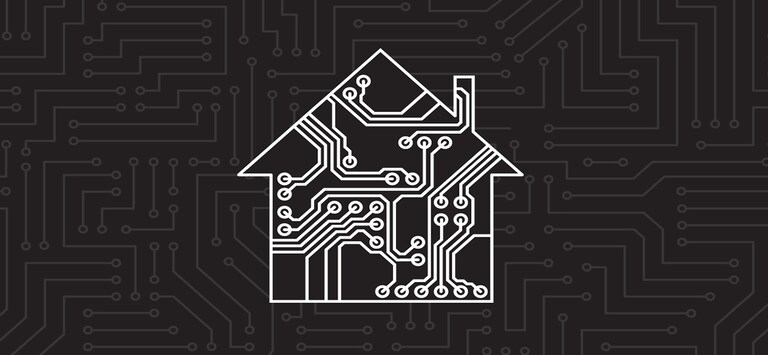 Smart Sump Pump Buyer's Guide
Why Every Homeowner Needs a Smart Sump Pump System
After a disaster, it's the first thing we hear ringing in our ears...

I wish I was better prepared!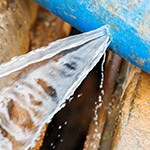 It's no small feat keeping your basement dry. Catastrophe can strike at any moment from heavy rains to overflowing gutters, to a pipe bursting or even snow melting. Water moves so fast that if you want a chance to save your home, you'll need to be prepared!
How can you battle Mother Nature when you're not home?
When you are equipped with a smart sump pump system, you'll be armed to combat water like never before. Let's see why a smart backup sump pump is a smart investment that pays for itself.
Water Damage Can't Be Reversed
Imagine it has been raining for days, the ground is saturated and your sump pump dies while you're not at home. The water keeps freely pouring in without anything to pump it back out. In just a matter of minutes, the floor is covered with water and after a few hours, the basement has become a disgusting cesspool of liquid waste and debris.
If your home is in danger of flooding, wouldn't you want to know right away and not hours later?
If you're like most homeowners, then you aren't home for most of the day and if you have a vacation or rental property, you'll definitely want to invest in the peace of mind that comes with having a smart backup pump. In fact, a wireless sump system will pay you back almost immediately the first time it's used.

Now consider how expensive it is not to be protected. The average water damage repair cost is around $2,437 and can get as high as $7,000 or more depending on the damage.
The costs can also skyrocket if there are mold and damage to equipment typically found in basements such as HVAC systems, water heaters, and laundry appliances. So, the sooner you can respond to a crisis, the better your chances of saving your home from expensive repairs. That's where smart sump pump systems come in.
Getting the Right Pump
In order to select the best sump pump for your property, you should:
Select the right-sized pump.
You need a sump pump that will handle the amount of water (GPH) at the discharge height (vertical lift) you need it to. A 1/4 HP pump can handle around 1,000 gallons per hour with a lift up to 10 feet no problem. But, trying to get the same pump to handle 1,500 gallons of water per hour over 15 feet, and you'll be in trouble. Sizing a sump pump system is easy using our sump pump sizing calculator tool.


Determine the type of system.
You may decide to upgrade a current primary sump pump, backup an existing one, or install a combination system complete with both a primary and backup pumps.


Choose a smart sump pump.
Once you know the size and type of pump required for your application, choose a smart sump pump that comes with a wireless live monitoring alarm that will deliver real-time alerts via text, phone call, or e-mail. As an alternative, you can simply upgrade your current pump by adding a smart alarm.
Upgrading a Current System is Easy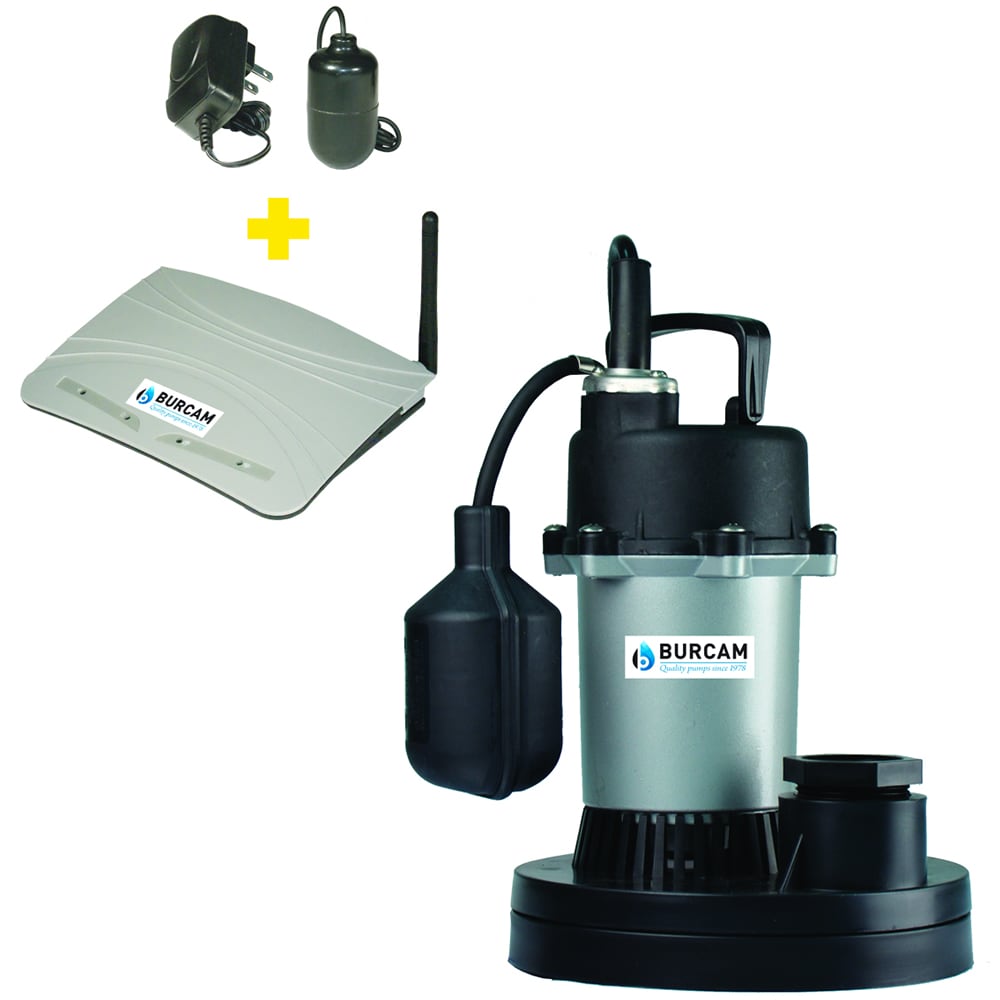 If you're looking to upgrade your current setup with added intelligence, you're in luck. Even if you live in an area with a low water-table, you don't have a basement, or just using a sump pump for the occasional crawl-space drainage, upgrading your pump will give you the benefit of knowing if you're in danger.

By simply installing a smart primary sump pump, you'll enjoy the minimum protection by receiving a text or email alert if high water has been detected which can indicate the pump has failed or has lost power and flooding is imminent.
Backing Up Your Sump Pump
Every homeowner needs to have a backup in case their primary pump fails or when the power goes out. Every homeowner with a smart backup sump pump system will have control of the situation in the palm of their hands.


Smart Battery Backup
A smart backup sump pump consists of a DC battery-powered sump pump that will handle incoming water in the event power is lost to the primary pump, it's overwhelmed or fails. They offer peace of mind by standing guard at all times, ready for an emergency lasting up to 8 hours in some cases. However, battery backups installed many years ago may have batteries that need replacing, but you won't know it until it's too late. With a smart battery backup, that will no longer be the case.

In order to stave off the invading water, you first need to know when you're under attack. There are many ways a smart battery backup system will outperform an ordinary one. The only thing you'll want to know is why you didn't get one sooner. If you've ever been a victim of water damage, a smart battery backup sump pump is the solution. You'll know the condition of your battery and home at all times through an available app like NightEye or Z Control.

If your home is ever threatened with a power outage, a pump failure, or extreme cold (pipe burst), then these wireless-enabled systems will alert you in real-time through a DC-powered controller that won't be affected by a loss of power. They can also alert you when the WI-FI signal is lost in case you don't have a standby generator or an APC backup for your network devices. The level of protection and control you'll gain from a smart battery backup system will be unlike anything you've ever experienced before.
Smart Water-Powered Backup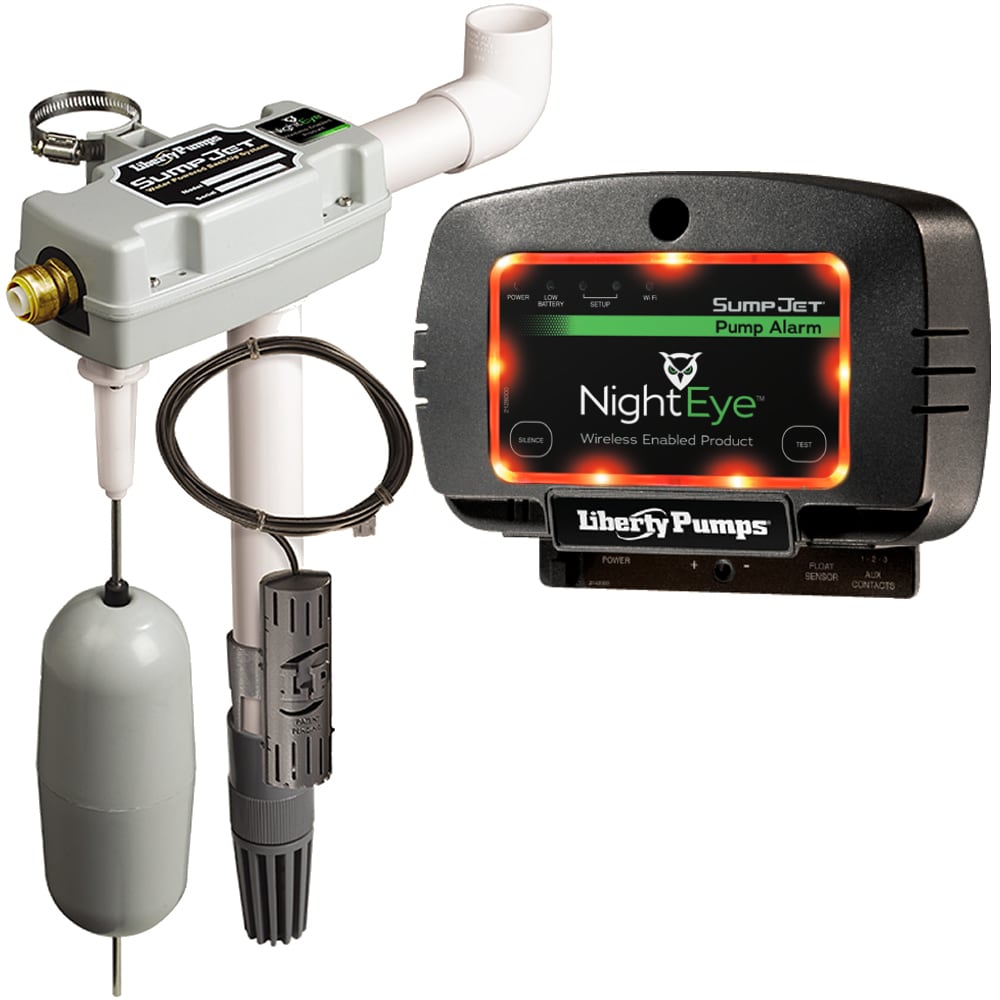 For homeowners worried about relying on battery power for a longer duration, a water-powered backup sump pump makes a great alternative. By using the pressure from the incoming municipal water supply, a water-powered sump pump will remove and discharge incoming water for extended periods of time. They are also highly praised because they do not require electricity to operate and are extremely reliable.

Keep in mind that since these pumps connect to the main water supply, they can be costly to operate for extended periods of time. The pumps use 1 gallon of new water for every 2 gallons of water removed and won't work on a good system and may be outlawed in some municipalities. Water-powered sump pumps are also less robust, handling under 1,000 GPH at 10 feet of lift. So, if you need a high-output emergency backup, you may want to stick with a battery backup.

Just like battery backup, water-powered backup systems that are paired with a smart wireless alarm will provide you with the peace of mind and control over your system at all times.


Smart Combination Pump Systems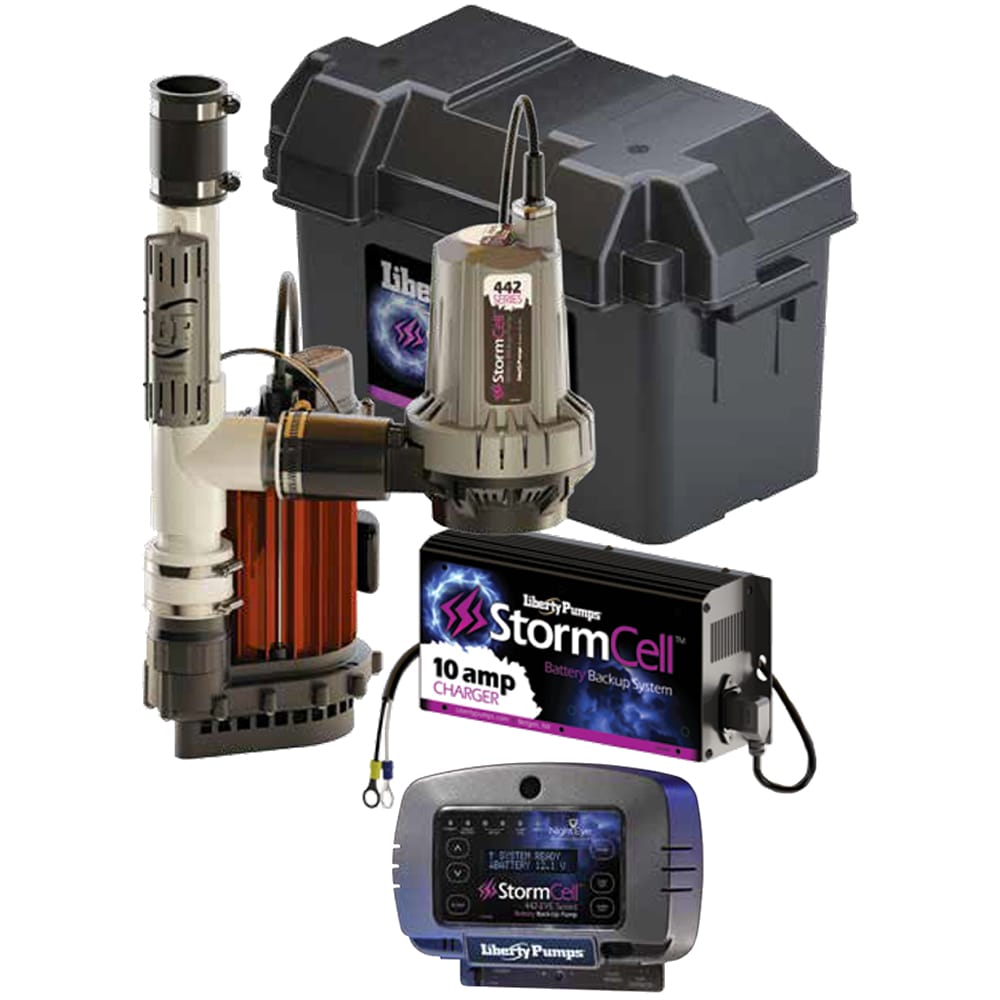 For the ultimate in basement protection, you'll want to install a smart combination sump pump system. With combination setups, you get the best of both worlds that provide you with both a primary sump pump as well as a battery backup sump pump in a convenient, easy-to-install package. If you're considering backing up an older primary pump, getting a system that is designed to work together will save you a lot of frustration down the road.

Many combinations are specifically-designed for storm protection with features like a high-output battery backup sump pump that will deliver around 1,800 GPH at 10 ft. vertical lift. Other great features include corrosion protection, redundant high water alarm, and intelligently-controlled monitoring, notification, and battery maintenance. Combination systems are by far the most advanced and fool-proof ways to waterproof your basement.


How Smart is Smart? Getting the Right Tech
Every day seemingly ordinary devices are becoming smarter, but does this rise in intelligence live up to expectations? The most important factor when considering a smart system is how it will alert you of a possible liquid invasion.
The communication method and type of alerts can be just as important as the pump itself. Some smart sump pumps can let you know by text, phone call, or email before something goes south in your basement. Prior to a pipe burst or water gushing all over the floor, you'll get alerts like high-water, pump failure, low temperature, and power failure. Some systems even allow for live monitoring and remote pump testing, which can be very useful if you're out-of-town frequently or have a remote property.

Ready for Anything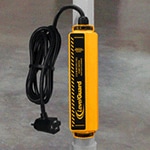 Armed with the right backup solution for your home, you'll be at ease knowing that water won't stand a chance. Even if the solutions listed above don't appeal to you, we recommend at minimum installing a water alarm that can notify you of potential problems. It is by far the cheapest options outside of getting an electronic float switch for your current sump pump, which has proven to be more accurate and longer-lasting than the traditional sump pump float switches the came with pumps manufactured more than ten years ago.
If you have questions about determining the right size and type of system or want to know more about how a smart sump pump works, we are here to help.
Was this article helpful?